Virtual Central system design
A cost benefit
The cost benefit of the Virtual Central approach

Centrally installed string inverters in a PV system offer many advantages over distributed inverters at the end of each PV string:
Higher flexibility in PV plant design
Suitability for larger PV modules
Smart service and operation
Faster installation and commissioning
Superior yield and performance ratio
What if you could combine these advantages with a cost benefit from the outset?
A thorough comparison shows CAPEX savings between panel and transformer of 8 to 10% and higher. Even if you use DC combiners, the bottom line is that the "Virtual Central" layout saves you money due to less AC wiring and lower AC voltages.

Our technical paper "Virtual Central approach of PV string inverters - a cost benefit" explores all the details. Click the following link to download it and feel free to contact our experts via the form at the bottom of the page:

DOWNLOAD NOW

Talk to an expert
Are you curious whether your solar income can also be increased in the future? Explore the impressive Virtual Central benefits with a KACO new energy expert. We will introduce you to a free tool that allows you to calculate your project in both traditional decentralized and revolutionary Virtual Central designs - including analysis of wiring costs, inverter price and revenue gain. Use the contact form below and see for yourself!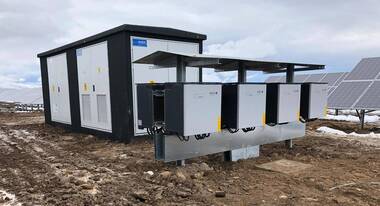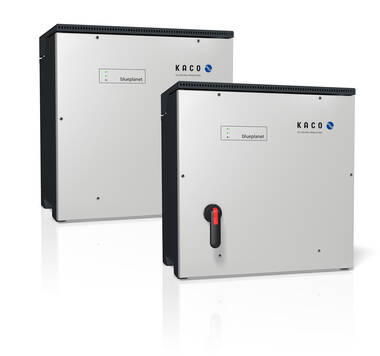 blueplanet 165 TL3
The blueplanet 165 TL3 is the direct connection between low investment costs and high return on investment of large solar power plants with 1500-volt technology.

blueplanet 60.0 TL3
The blueplanet 60.0 TL3 builds on the proven technology and exceptional flexibility of its successful predecessor, blueplanet 50.0 TL3. With 20 percent more power, the new inverter offers an improved price per watt. Its technical features are aimed at high plant safety and saving additional material.