Dear visitors,
On 15 January 2019, KACO new energy GmbH sold its central inverter business to the South Korean company OCI Power. KACO new energy is thus withdrawing from the sale of central inverters and the usual product overview is missing here.

We would like to thank our central inverter customers for the trust they have placed in us. We will of course fulfil existing contractual obligations for central inverters that have already been delivered.

Please note that for legal reasons we no longer offer central inverters for system design planning via the String Sizing Tool. However, the latest documents can be found in the download archive of our website. Please find all useful links below.
Why did we take this step?
In recent years, KACO new energy has transformed itself from a product manufacturer to a consultant and system provider. As part of this realignment, we have developed turnkey system solutions based on string inverters for our customers. These CPSS systems (Central Power String Solution) take up the advantages of central designs and we were thus able to best meet the economic interests of our customers. We see the following cost advantages for you:
Shorter installation times
Simplified logistics
Lower maintenance and operating costs
Avoidance of specialized service training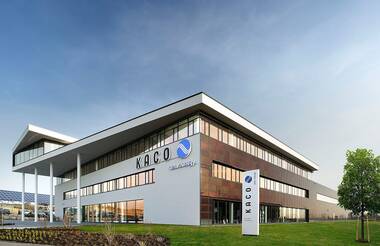 What adds to this background is the high demand for the string inverter blueplanet 50.0 TL3. With the recent market launch of the blueplanet 125 TL3, we have made another technological leap in the string inverter segment. Both inverters are available as part of a CPSS. With the sale to OCI Power, we are consistently continuing along our chosen path and will offer you our undivided string inverter expertise for the realisation of your projects.
We look forward to discuss the advantages of our string inverter solutions with you – or refer you to OCI Power, which will continue to develop the central inverter technology.

More information