Your satisfaction is important to us.
Working at KACO new energy
A distinguished employer
KACO new energy is a medium-sized business with a committed workforce. This is possible because we are offering a convincing overall package to our employees that makes us stand out from the crowd. Find out about our offers as an employer below, or click the button to view vacancies.
Job offers

There is a lot to get to know as an employee at KACO new energy. To ensure you feel comfortable at your new workplace as quickly as possible, we attach great importance to a well-organised and supervised orientation period.

Your personal start program:
With an individual initial training plan, you will get to know your colleagues and important cross-departmental personnel
Your personal mentor will be on hand to answer and help you with any questions you might have
In the first few weeks, you will receive trainings in all essential areas in order to prepare you optimally for your new task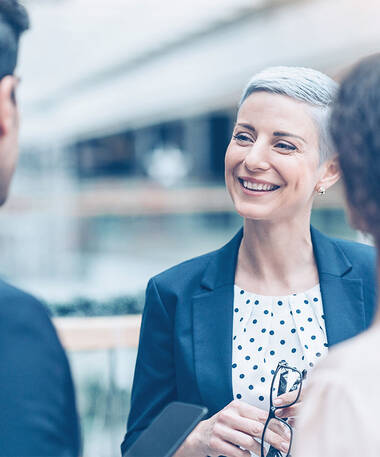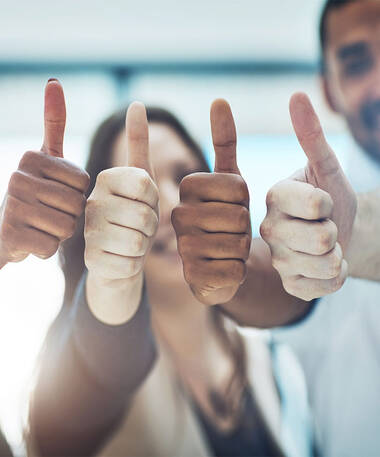 No matter whether you are at the beginning of your career or have already gained some years of experience: We want to enable you to develop your full potential. Therefore, we have created a broad internal and external training program, regardless of your hierarchical level.

Further education at KACO new energy means:
We support professional, social and intercultural competences through training and personnel development measures
We provide individual support for external and extra-occupational qualifications
A healthy work-life-balance is the best requirement for satisfaction and motivation.

Our offer:
In arrangement with your colleagues and superiors, you can adjust your working hours to your private situation
Flexible working time models allow you to organize your everyday working life according to your situation at home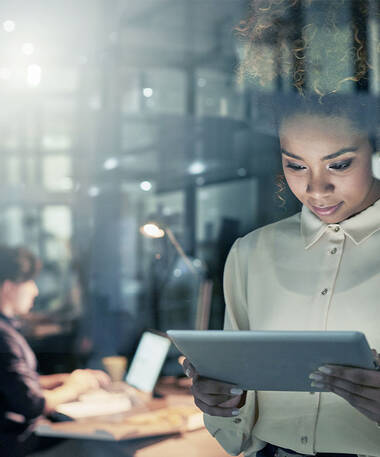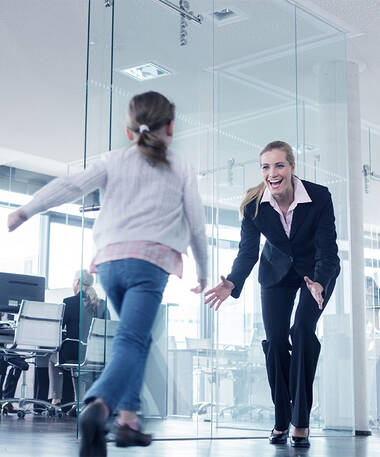 Those who can combine their profession with the tasks and interests of their families, will remain motivated, balanced and efficient in the long term. That is why the harmony of work and family is very important to us.

This means for you:
The offer of parental leave is a matter of course for us
We actively support you in returning to work after parental leave, with the opportunity to start working again part-time
For us, quality of life, happiness and physical capacity belong together. That is why your health is important to us.

This means for you:
Our experienced company physician will advise you in all medical issues
We take care of the continuous improvement of all workplaces according to reasonable medical criteria and guidelines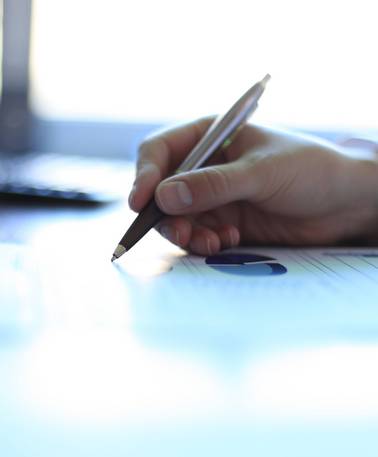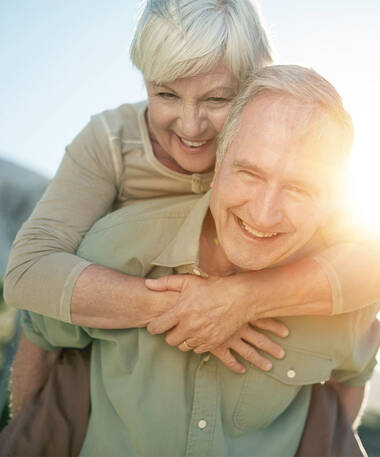 In order to enjoy your retirement in a relaxed manner, our offer of direct insurances provides you with additional financial securities.
Sign up for our free Newsletter
Keep up-to-date with our regular newsletter:
It informs you about new inverter solutions and latest projects, ways to efficient energy management and important industry updates.